Letter from the Director

We've done it! We've successfully completed another year at Boise Classical Academy.

As teachers, students, and families launch into summer, I'd like to share the charge I gave to our graduating senior class. I told them that the charge is a passing of the baton, a hand-off in which our students carry on the inheritance of our school. Grandparents and parents pass on their inheritance (Proverbs 13:22) to their descendants through stories, memories, jokes, recipes, skills, tradition, all of which we may call a family's culture. Teachers at BCA, likewise, have passed on to our students a Classical Christian heritage: the study of the Bible, Plato, Alexander the Great, Shakespeare, geometry, music, art, biology.

As we often say, we hope to educate the whole person, body, mind and soul, by studying the True, the Good, and the Beautiful. Our education is not simply studying words and facts and figures. On the last day of school, one of our students prayed a prayer of gratitude that her education was more than just academic knowledge, but one that encouraged her to be a good person.

I hope that the inheritance, the legacy of BCA, provides a solid academic foundation. Yet, even more than that, I pray that we can pass on LOVE. Love of God, love of one another, and the love of learning itself. Plutarch said, "The mind is not a vessel to be filled, but a fire to be kindled." If we can help kindle the flame of the mind, the love of learning, then we can aspire to Paul's exhortation in Colossians: "Whatever you do, work at it with all your heart, not for human masters, but as working for the Lord."

The idea of passing on the baton and kindling the fire of learning makes me think of a grand analogy: leading up to each of the Olympic Games, a long relay of runners carrying torches transports a flame from Olympia, Greece, to the cauldron at the site of the games. Those who are given the honor of carrying a torch from one destination to another are referred to as "Guardians of the Flame." They have a responsibility to guard the flame and keep it lit until they pass it on to the next runner, who will do the same until the fire reaches its destination.

I charged our students to be guardians of the flame of our inheritance, or as Paul writes, "I remind you to fan into flame the gift of God, which is in you through the laying on of my hands, for God gave us a spirit not of fear but of power and love and self-control. (2 Timothy 1).

We are carrying a Powerful Flame, It bears a Spirit of Love.

Congratulations to our graduates, and to our students and families who ran this race with us!

In Christ,

-Benjamin Brandon and the BCA Team



A Transformational Ride
We are pleased to announce some leadership developments on our administrative team. As Benjamin Brandon continues to serve as the Director with an emphasis on organizational development, Lori Hancock is now serving as a Co-Director to oversee the teachers and the day-to-day running of the school. Brenna Blair is stepping into the Assistant Director role, with special emphasis on student body oversight.
An interview with Brenna Blair
So, you'll be operating as BCA's Assistant Director next year! What is your educational background?
I was homeschooled, Christian-schooled, co-op-schooled, and public-schooled. I got the smorgasbord of an educational buffet line: a sample of each and sometimes a combination platter of multiple main dishes. My educational background is definitely unique, and I believe that diversity allows me to have understanding for a variety of students and family philosophies.
Tell us a little about all the different hats you wear at BCA. What is your favorite part about being involved here?
Hats and tasks: admissions, events, communication, teaching, cleaning, scheduling, academic advising, substituting, emailing, meeting... praying!
Hands down – my favorite thing about being involved here (aside from getting to have authentic encouraging conversations with students) is when my son Eli gets to come to BCA and is immediately connected with 60+ older brothers and sisters. He is a six year old, and yet so not intimidated by the teenage scene of BCA. He feels acceptance and belonging. This is beautiful. Do be sure to watch out for his swordsmanship or lack of it. After all, he has only just turned six. In all seriousness --- thank you to everyone who includes Eli. I'm at BCA for long, full days on Monday-Wednesday-Friday. On Tuesday and Thursday, I am full-time with Eli. He shares me with this community, and it is really special to me that he knows he belongs here too. This sort of inclusive family atmosphere is an incredible gift to have at a place of work.
You've worked in a number of different educational settings. Have your ideas about education evolved over the years?
Absolutely. To quote The Magic School Bus, "at my old school…" the emphasis was VERY much on grades, academic rigor, rankings, and college acceptance. The location and curriculum had a lot to do with those emphases. I was in South Korea for five academic years at an International Baccalaureate World School. The cultural pressure on those young people to fit into a particular mold was extremely high (especially in math and science!). At BCA – while we continue to strive for excellence – there is FAR less pressure on fitting into any particular mold. There is academic accountability, yet the teachers are far more responsive to individual student pace and understanding than the other way around. This responsiveness TO students is evidence of the Homeschool Ethos – something that I love!
This year was my FIRST year to have a student of my own. Being a parent, getting to walk with my son through education (even just as a kindergartner), my ideas and IDEALS regarding education continue to evolve. I am so grateful they get to. I don't believe there is ONE right way to educate all students. Each one is uniquely created and constantly transforming as an individual. Our world culture is constantly changing. God stays the same. His Word endures. His principles for how we are to engage with the world remain solid. And we get to be responsive and creative, partnering with Him in how best to engage students, to best disciple, to activate them to engage with their thought processes and actions to GO and DO and BE in society – wherever and however God has designed them to best fit.
What is one thing about you that people should know but probably don't…
Hmmm – I am actually incredibly sarcastic. Can be cruelly so. I discovered this about myself during college when I became a part of the forensics team… not criminal – speech and debate. Among these like-minded comrades, I could speak and act without any censorship... BUT had to quickly curb my communication style when I went back into my all-girls dorm. Some people can't seem to handle or understand sarcasm. When I became a part of the BCA Admin Team, I got to enter back in a bit to this sort of communication. We are all of a fairly dry wit… and can roast one another quite well. We can do this because we admire one another, and have historically thick skins. Pun intended - if you can find it.
Tell us about a transformational moment you have had in your life.
I lost the reigns of a horse once… and stayed on as she took off at a full canter UPHILL in the mountainous area surrounding Bogus Basin. This was transformational for me because - I was in high school at the time and fairly mousey then – ha! I was NOT an experienced equestrian. My expectation for the ride was a WALK on a gentle horse. I was surprised. I experienced being able to STAY on a runaway horse without reins and being able to relax while being completely out of control – on steep, incredibly unstable, mountainous terrain.
This experience becomes a teaching metaphor for me now as an individual. God has made me capable of trusting and resting in Him. I don't have to have control to be safe. He's got me. As a "mousey" high school girl, this experience was electrifying – empowering me afterward even as it had been terrifying to me in the moment. I got to see and feel my guts and grit under pressure. As I continue to ride through life (just to extend the metaphor), my God will often surprise me with a run up a hill, sometimes without "the reins," daring me in a lovely, wild way to trust Him to carry me all the way up to the top of the mountain. He continues to transform me, as His plan, His choice of speed and pathway to traverse a mountain - getting to the view - will ALWAYS be better than mine. I get to trust Him. Being at BCA is a part of my transformational ride in trusting my Jesus with my life, my time, and my vocation. It has been, and is, good!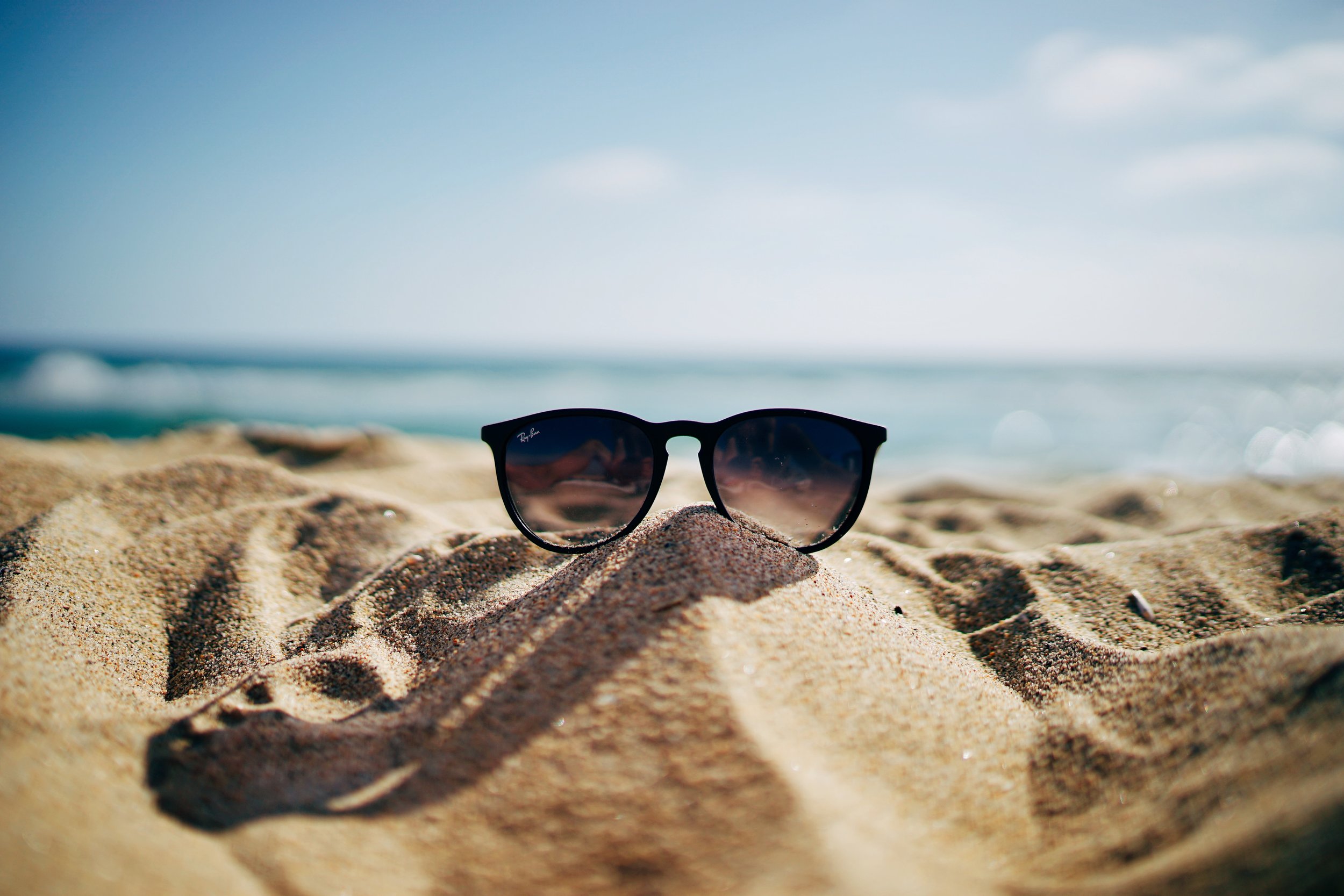 Dates of Note: Have A Wonderful
Summer Vacation!!
June: Academic Year 2019-20 Acceptance Letters (Watch Your Email!)
August: Yearbook Signing Party, Date TBA
September 4, 2019: First day of the 2019-20 School Year